Ashwin
by
Kit Rocha
Series:
,
Published by
Kit Rocha
on March 7th 2017
Genres:
Fiction
,
Romance
,
Military
,
Science Fiction
,
Action & Adventure
Pages:
380
Source:
the Author
Buy on Amazon
Goodreads
The first book in the follow-up to Kit Rocha's bestselling BEYOND series...

Gideon's Riders, Book One

Lieutenant Ashwin Malhotra is a Makhai soldier—genetically engineered to be cold, ruthless. Unfeeling. His commanding officers consider him the perfect operative, and they're right. Now, he has a simple mission: to infiltrate Gideon's Riders, the infamous sect of holy warriors that protects the people of Sector One.

He's never failed to execute an objective, but there's one thing he didn't anticipate—running into Dr. Kora Bellamy, the only woman to ever break through his icy exterior.

When Kora fled her life as a military doctor for the Makhai Project, all she wanted was peace—a quiet life where she could heal the sick and injured. The royal Rios family welcomed her like a sister, but she could never forget Ashwin. His sudden reappearance is a second chance—if she can manage to touch his heart.

When the simmering tension between them finally ignites, Kora doesn't realize she's playing with fire. Because she's not just falling in love with a man who may not be able to love her back. Ashwin has too many secrets—and one of them could destroy her.
So… be honest…  how many of you have wanted this book since you first met Ashwin???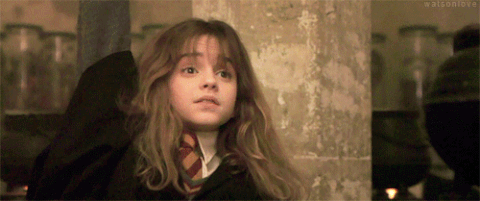 I mean come on!!!  Admit it… he's lean, mean, scary as hell but damn damn damn does he read hot when  you meet him.  And let me tell you… it was worth every damn minute of waiting to get this book.  He's hot.  He's obsessed.  He's only got eyes for Kora… and damn if she isn't one lucky woman.
I quite enjoyed seeing this machine (or so he and his handlers believe) realize what it means to find family and a place where he belongs.  Kora plays a huge role in it but honestly Ashwin needed to finally find somewhere that he was looked on as human.  Are they still guarded with him initially?  Yes but there is still a sense of honor in the Riders that make this group a perfect place for him to break down the training and brainwashing to become more than anyone imagined.  Is he still lethal and scary?  Yes but there is now a sense of peace to him that was missing when you saw him before.  He's amazing as he starts to feel things and accept them as the new normal.  His innocence when it comes to this is fascinating but his willingness to try in order to be what Kora needs says volumes.  He's not perfect but what he is means more than the perfection that is expected of his genetics.  I loved watching him navigate parties and group settings where he was expected to just be… relaxed and having fun.  Ashwin made me proud as he is forced to realize that an apology… a sincere apology… can undo so many mistakes and give him what he needs to survive.
Kora is so damn strong that you instantly understand why she fascinated Ashwin beyond just the secrets he knows about her.  She is honestly worried about the fate of the engineered soldiers to the point that she gets in trouble with command as she tries to treat them with humanity.  Behind this strong exterior is a woman who cares deeply and mourns each loss as a failure on her shoulders even when she performs miracles for so many.  She's finally starting to grasp Sector One as her home and the fact that they truly consider her family even as she mourns the man she believes is dead.  Her joy at Ashwin's arrival to the Sector is tempered by her concern that this man will never believe himself to be capable of human interaction and love.  She reads him so well and can see that behind this mask is a man who truly wants to be free.  Their coming together is both hot as hell and tender as they both realize what it means to be a part of a whole.
We get to see more of the Riders and I must say that Ana/Deacon will be fun to read about but I am very intrigued by the views we get of Gideon.  He's a hard read but underneath this seems to be a man who loves deeply while still being able to be ruthless to protect his people.  I also enjoyed seeing Ace and Cruz as protective dads but Cruz shines as he is one of the first to push Ashwin to realize what is happening to him.  There are other pushes but Cruz is the one who could hit him hardest in so many ways because of their shared history.
Now…  when's the next one going to be ready… huh huh huh I mean…