I received this book for free from the Author . This does not affect my opinion of the book or the content of my review.
This book may be unsuitable for people under 17 years of age due to its use of sexual content, drug and alcohol use, and/or violence.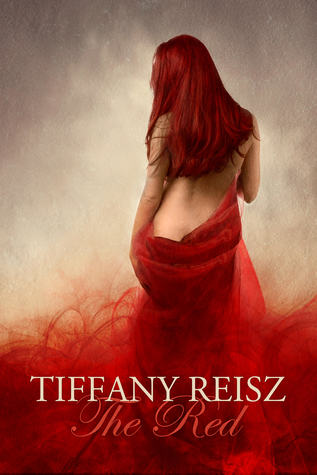 The Red by Tiffany Reisz
on July 11, 2017
Pages: 248
Format: eBook
Source: the Author
Buy on Amazon
Goodreads

Mona Lisa St. James made a deathbed promise that she would do anything to save her mother's art gallery. Unfortunately, not only is The Red painted red, but it's in the red.

Just as she realizes she has no choice but to sell it, a mysterious man comes in after closing time and makes her an offer: He will save The Red if she agrees to submit to him for the period of one year.

The man is handsome, English, and terribly tempting...but surely her mother didn't mean for Mona to sell herself to a stranger. Then again, she did promise to do anything to save The Red...

The Red is a standalone novel of erotic fantasy from Tiffany Reisz, international bestselling author of The Bourbon Thief and the Original Sinners series.
I admit to being a huge fan of Tiffany Reisz.  I really enjoy her writing no matter the genre but this story is something hard to define and yet I couldn't put it down.
The premise is interesting in that Mona is doing everything she can to keep the gallery her mother loved open but even though she does everything she can the gallery is still in dire straits.  She ends up making a deal with a mysterious stranger that unlocks her inner siren and saves the gallery.  The stranger takes us all down a seductive path that delves in to fantasies that are mild in the beginning but then gets stranger and more disturbing but still intriguing as the book progresses.  I found the descriptions of the artwork to be my favorite part as the words seem to leap from the pages with an almost visceral impression on my brain that I felt at times like I could touch the images as if they were here.
This book is not for the faint of heart as the sex described is disturbing to many but the underlying current is one of consent and exploration.  We must remember that this is a work of fiction and even though some of the kink described is beyond my level of comfort others would find this to be exciting and something they wanted to try.  Malcolm is mysterious and as you get to the end of the book you understand why he is such a mystery.  I appreciated the twist at the end because it again proves that Tiffany is great at keeping something hidden from the reader until the pivotal moment where this bit of surprise is needed.
This is another moment when I ask…. when do we get more?  I know this book will not be for everyone and even the bloggers that I know who love Tiffany were of mixed feelings when it came to this one.  I liked it a lot but do not go in to this one without an open mind and a willingness to push the boundaries of what you are willing to read and experience.